CogAT Grade 2 Test Prep – Sample Questions & Tips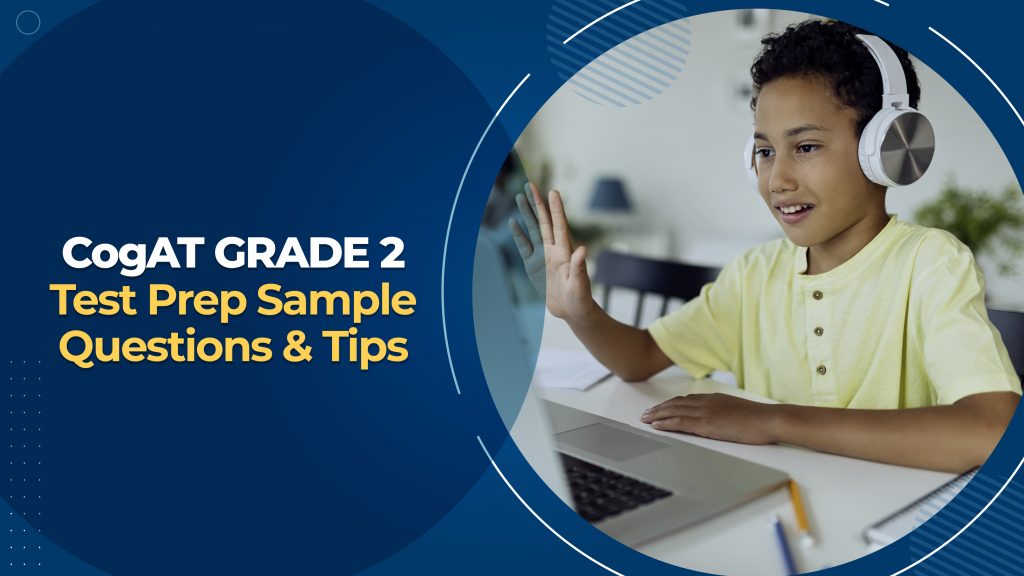 Many nations utilize the CogAT, often known as the cognitive abilities test, to evaluate a child's aptitude for admission to the gifted and talented program. Examining your child's thinking, problem-solving, spatial, and visual-motor skills with a CogAT practice test allows you to gauge the level of development.
CogAT is becoming increasingly popular as a way to get a better idea of how a student is performing in the classroom and to identify any areas that need to be addressed. Making sure your kid has a solid foundation in his/her study techniques is one of the best methods to get him/her ready for the gifted exam.
This includes developing strong reading comprehension, problem-solving skills, memory, and concentration. It's important to review the test format and material beforehand so your child knows what to expect on test day. Regular Practice on apps like Gifted Test Prep can help increase familiarity with the kinds of questions asked on the CogAT assessment.
In addition to preparing for the test itself, it is essential to prepare your child for the environment of the exam. It's helpful to practice tests under timed conditions, which can help the child build confidence and learn the test format. Throughout the preparation process, it is essential to make sure your kid's motivation is maintained.
Intense exam preparation can make your second grader feel overwhelmed or dejected. To keep his/her spirits high, it is crucial to provide reassurance and encouraging words. Using engaging games to practice problem-solving skills with your child can make the process less stressful and more pleasurable.
How to do well on CogAT test
Here are some tips to help your child achieve a good score:
1. Familiarize yourself with the format
Knowing the types of questions and the format of the test will give you an edge over others. Being well-versed with all the batteries and their sections can help to answer questions more quickly and accurately.
2. Prepare thoroughly
Before taking the exam, it is important to do ample practice. Attempt a good number of CogAT practice tests from the Gifted Test Prep App to feel confident during the actual assessment.
3. Make sure you understand the CogAT questions
It is essential to understand the question before attempting to answer it. Encourage your child to read questions carefully and make sure to follow what is being asked before answering them.
4. Time management
Time management is key when taking the CogAT exam. Parents can make it a habit to time the test even during the practice session to make the child habitual of it.
5. Try to relax
Taking the CogAT can be a stressful experience. Make sure you train your little one to have the best possible frame of mind before attempting the test; stay calm, take a few deep breaths, and focus on the task.
These tips would give your precious an edge over others during the exam which would reflect in his/her results.
This blog can assist parents in comprehending the gifted test and the types of questions that will be given to their child. This helps parents to prepare their second grader for the gifted and talented program by guiding him/her in the right way.
Here are a few CogAT sample questions; click here to see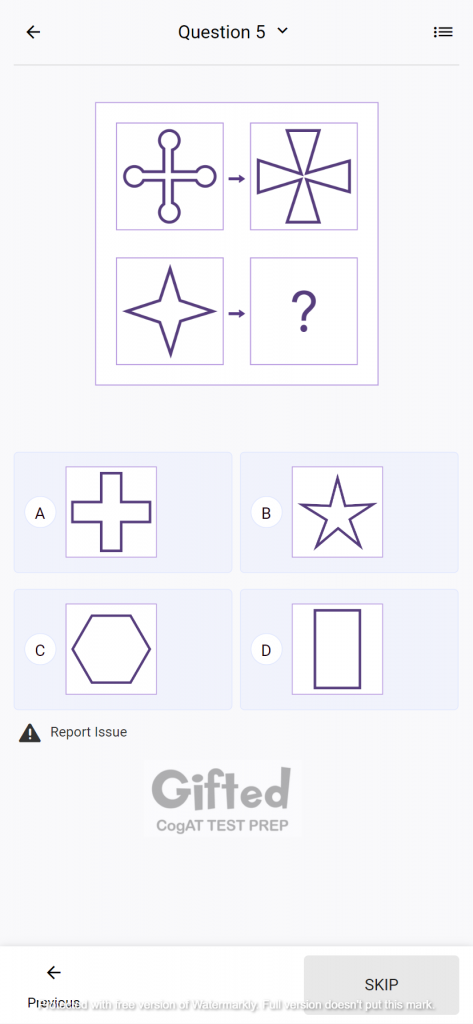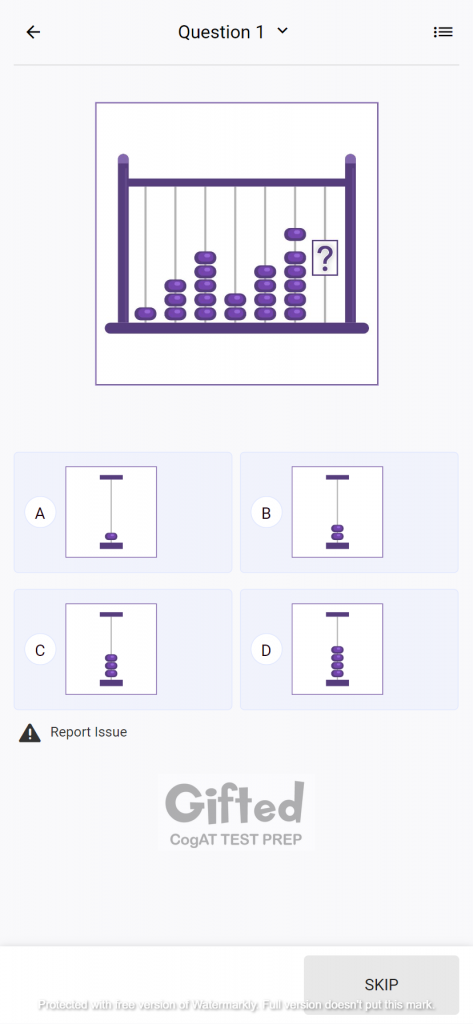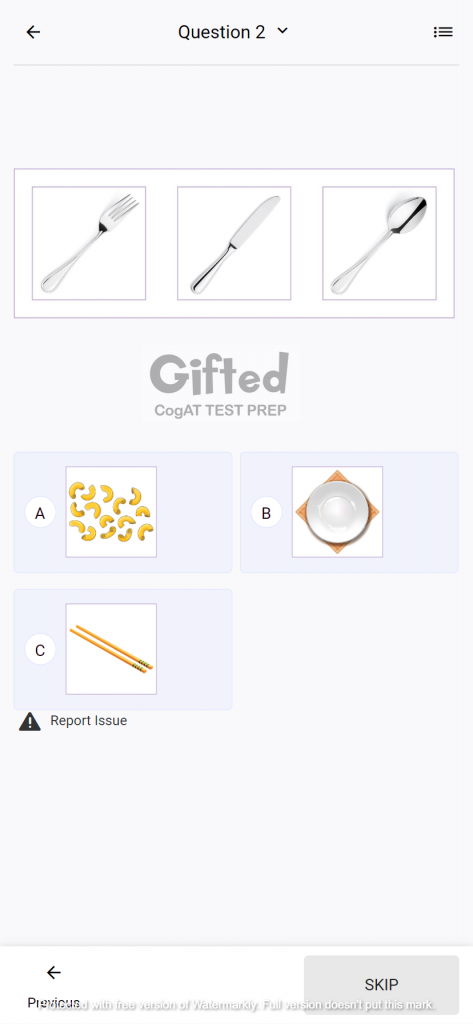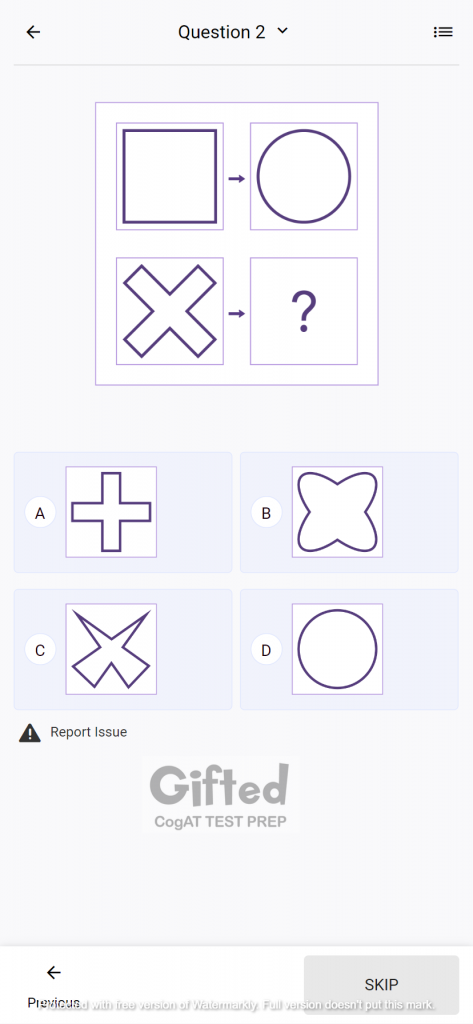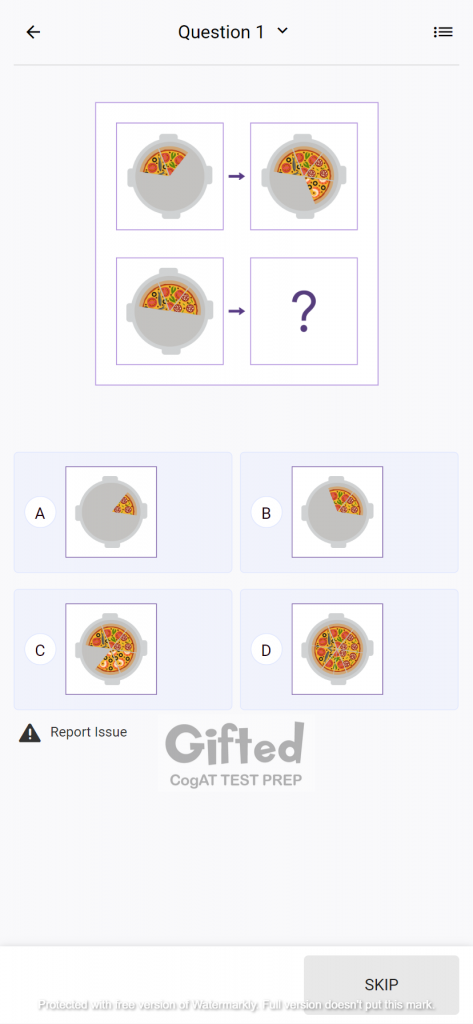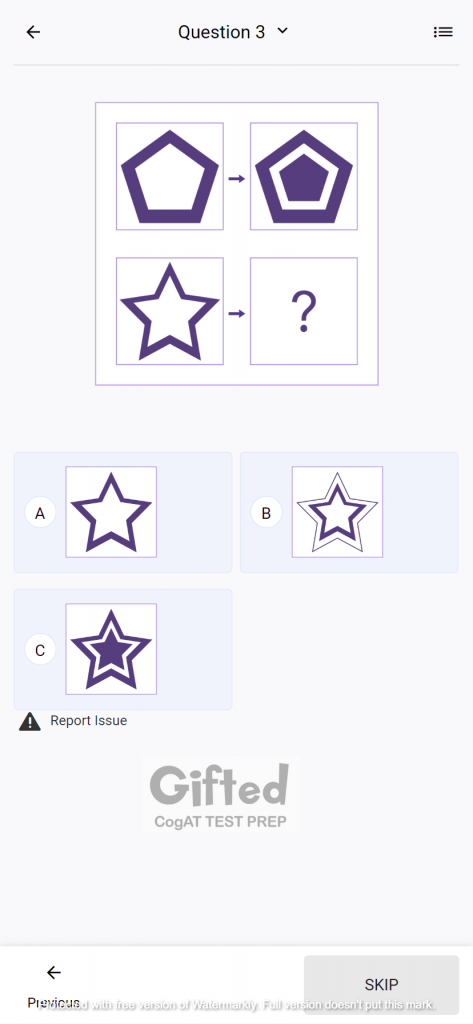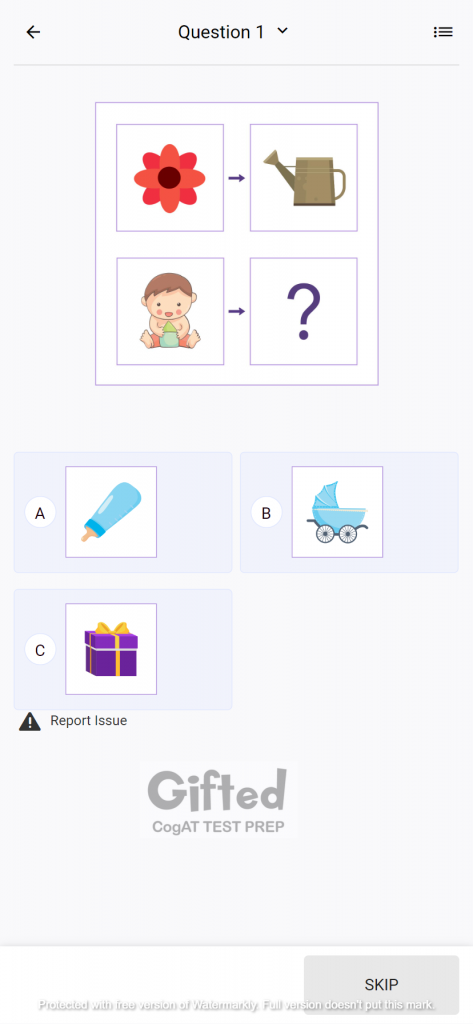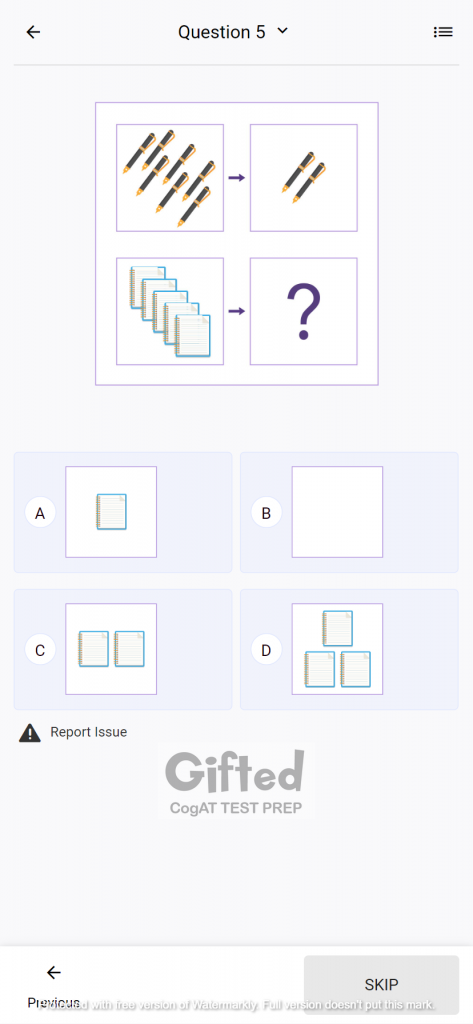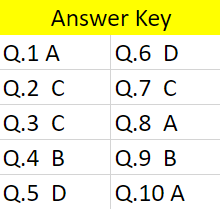 For a more detailed explanation, click here
The thought of studying for the CogAT test can be intimidating. Taking the time to properly prepare, however, can make a big difference in your child's performance. Make your child practice questions from the Gifted Test Prep which has 4000+ picture-based questions.
A solid foundation in study skills and solid practice can help a lot to feel prepared when exam day arrives. The end result is that your child will likely perform better in school and on future tests.