CogAT Grade 1 Test Prep – Sample Questions & Tips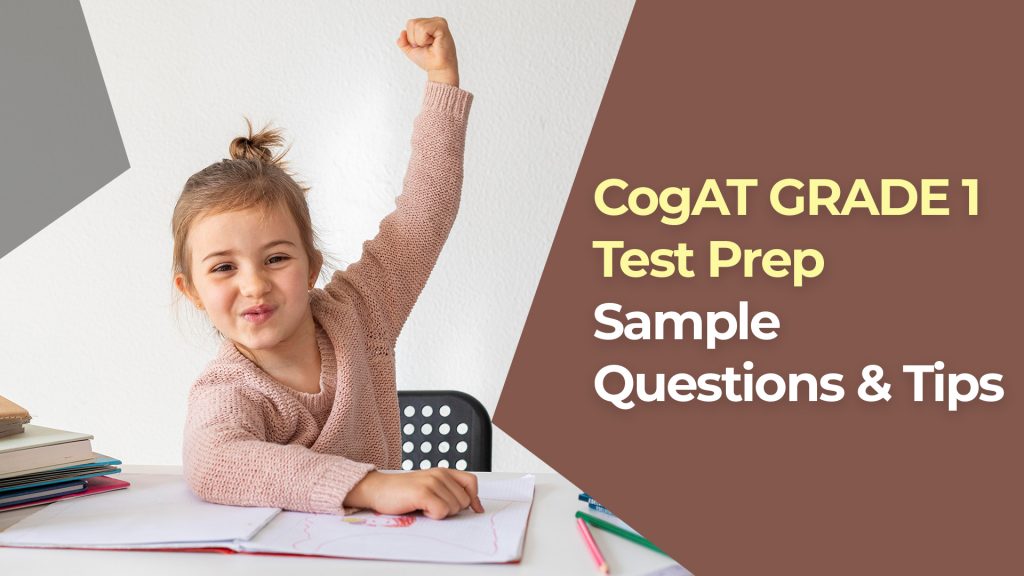 Is the CogAT exam difficult? It is a tough test that gauges your child's aptitude in verbal, nonverbal, and quantitative batteries. The questions are specific to the section and student's grade level. You don't need to worry though, since your child can easily pass this exam if they practice diligently on the Gifted CogAT test prep app. These sample CogAT grade 1 questions are intended to assess a student's capacity for logical reasoning, information interpretation, and conclusion. Additionally, the questions test the student's knowledge of how concepts and things relate to one another.
Now let's examine the three CogAT test batteries. During the verbal battery, your kid may be asked to complete patterns, and recognize similarities and differences between items. The quantitative battery will include questions on fundamental mathematical concepts, numbers, and shapes. Questions involving spatial relations, analogies, and sequences may be asked in the CogAT nonverbal battery. The goal of the gifted and talented exam is to evaluate your child's cognitive skills, not academic knowledge. The CogAT practice questions are designed to judge a child's capacity for abstract thought, information interpretation, and using logic.
Your beloved will do well on the test if they regularly practice on the Gifted Test Prep App. It can assist in identifying areas where further practice or guidance might be required. These CogAT grade 1 questions are intended to evaluate your child's cognitive skills and academic potential to support him/her to be a part of gifted education program .
Tips to Pass CogAT Test
Practice Sample Questions for Cognitive Abilities Test
Practice is foremost and non-negotiable to clear CogAT. Giving kids the chance to practice questions that are comparable to the ones they may encounter on the test will help them become more comfortable and confident. They may then be able to perform to the best of their abilities on the day as a result.
Importance of CogAT Screening Tests
CogAT evaluation is timed hence it is vital to keep an eye on the watch. For this reason, it's crucial to make sure that practice sessions are timed. With this knowledge, they will be better able to approach their examinations and respond to questions quickly and efficiently. CogAT screening tests can contribute a lot here by building your child's speed and accuracy.
Don't forget to have fun
Preparation for CogAT can be a stressful time for students as well as for their parents. Tests like these can feel like a daunting task, and often times lead to a lot of pressure and stress. While it is important to prioritize practice and have a good plan, it is also important to make sure that the process is enjoyable.
This can be done by incorporating fun activities into the preparation plan. Encourage your little one to play games. Playing language games like scrabble, mad libs will help improve vocabulary while mathematical games will boost math skills.
Get enough sleep to better at CogAT
Making sure your child has received enough sleep and is well-rested is among the most crucial things you can do before any test. Studies have demonstrated that fatigue can impair cognitive function and a decent night's sleep will help your kid to perform to the best of his/her abilities.
These tips would help assist your first grader to feel more confident during the actual test.
This blog can help parents in comprehending the gifted test and the kinds of questions that will be asked to their child. This guides the parents to effectively mentor and prepare their young champs for the gifted and talented program.
To see more questions like these from the CogAT exam, click here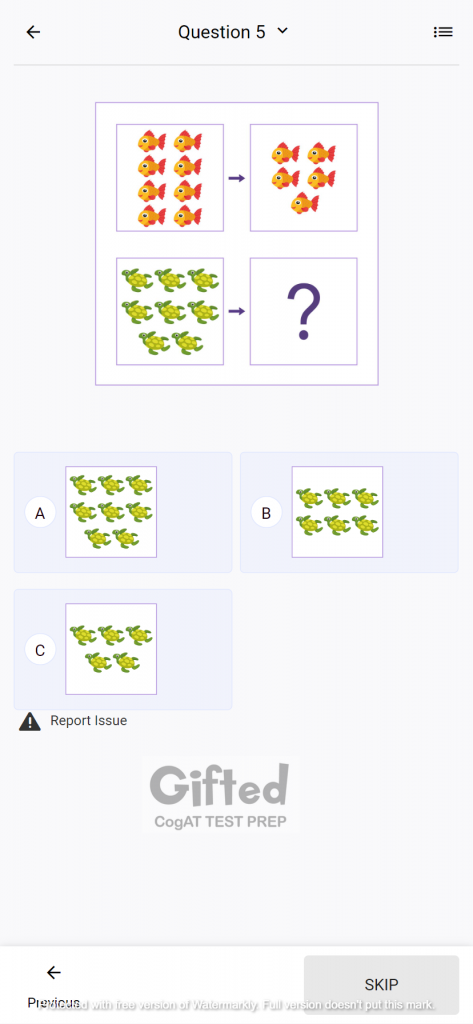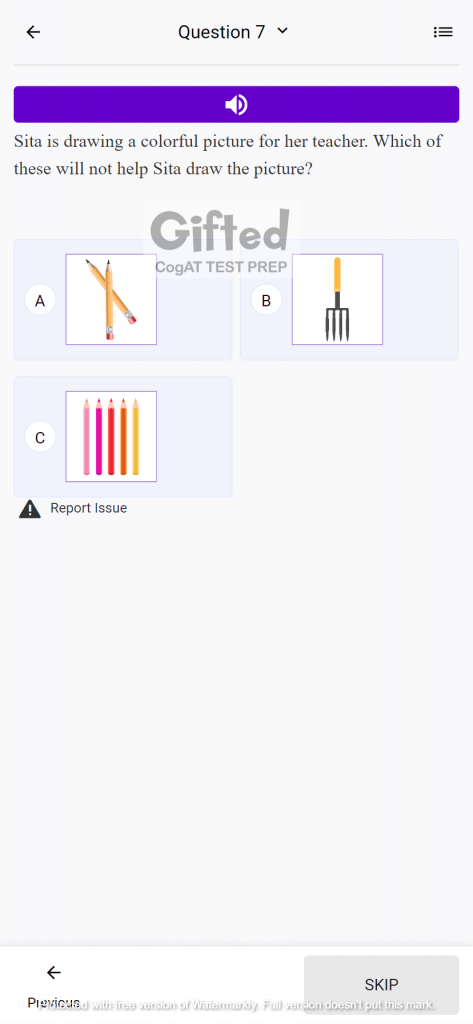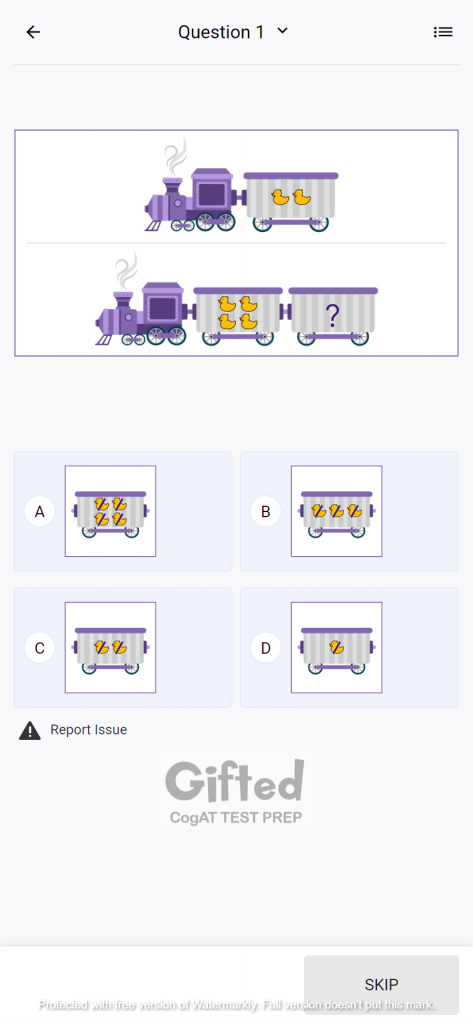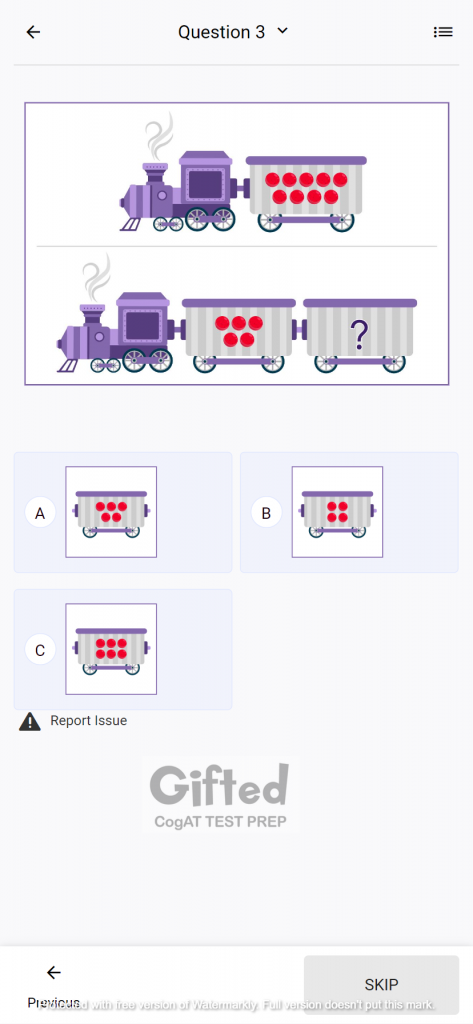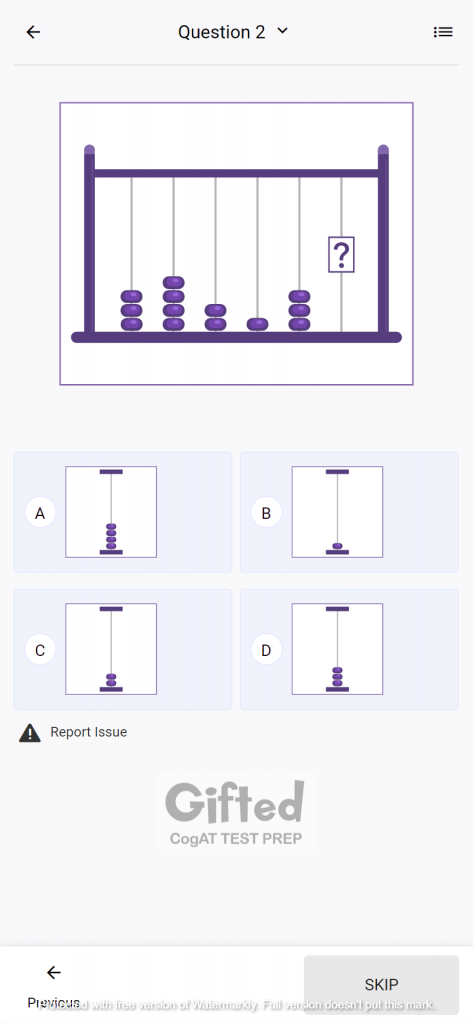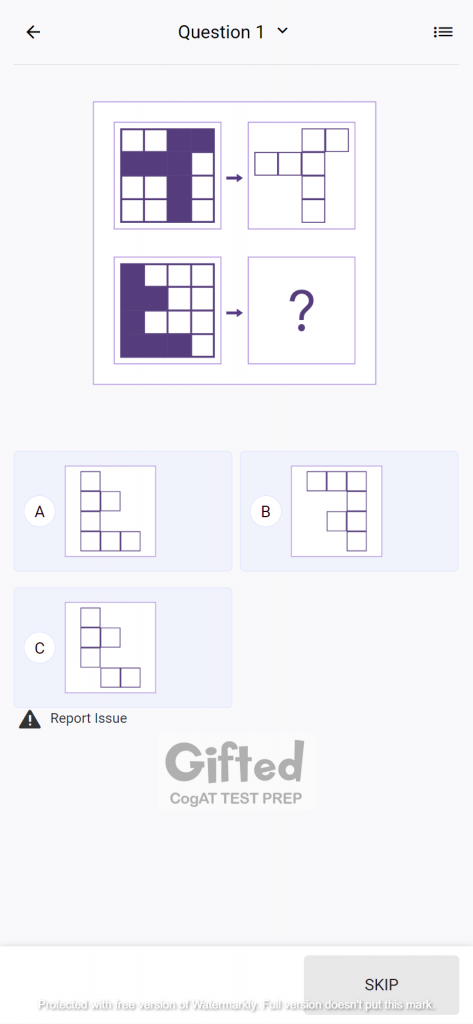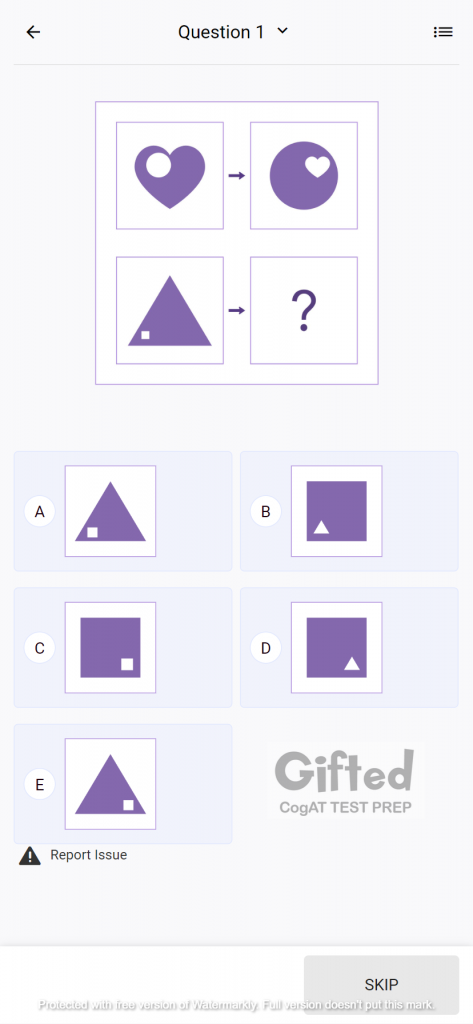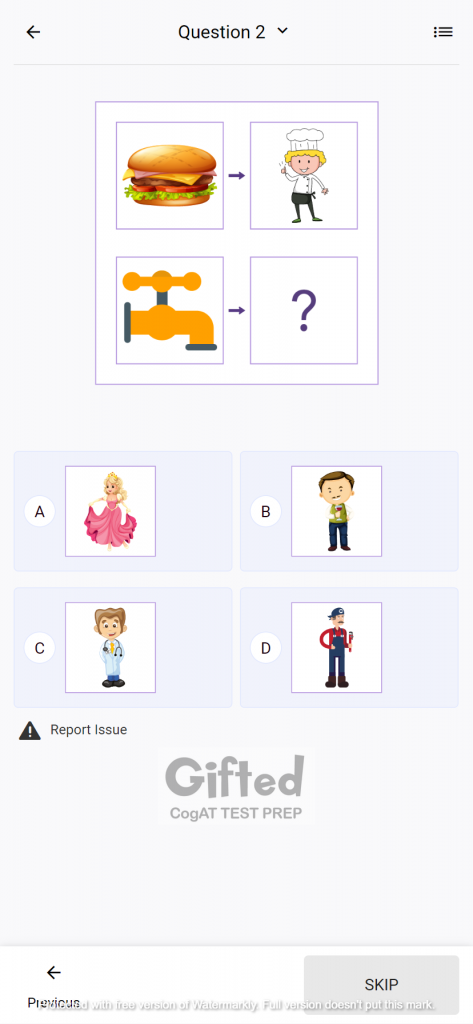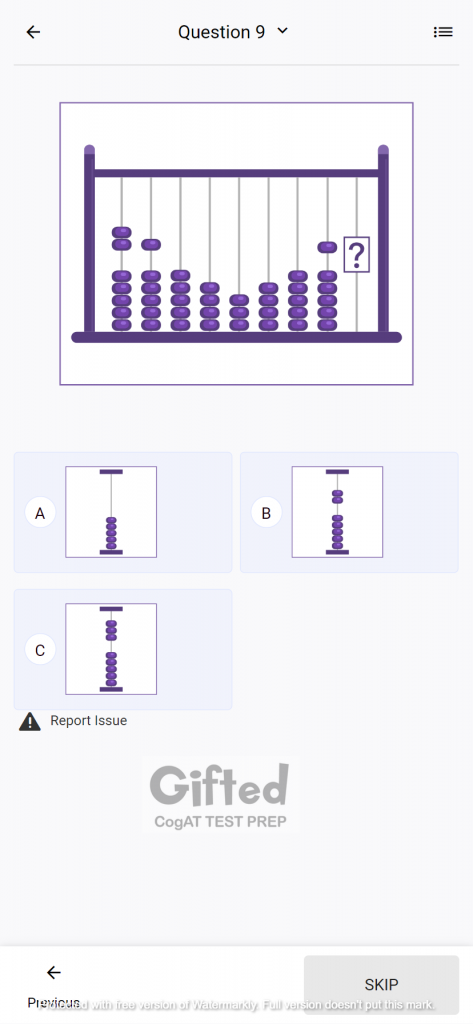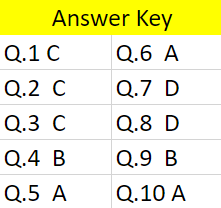 For a more detailed explanation, click here
Repeatedly exposing your child to CogAT questions can ensure that he/she is familiar with the ideas, exam structure, and questions that will be asked on the actual test. Spend at least one to two hours per day on the Gifted CogAT test prep, which has 4000+ questions and will make it very simple for your child to pass the assessment for gifted education.