Online CogAT Non-Verbal Practice Test For Kindergarten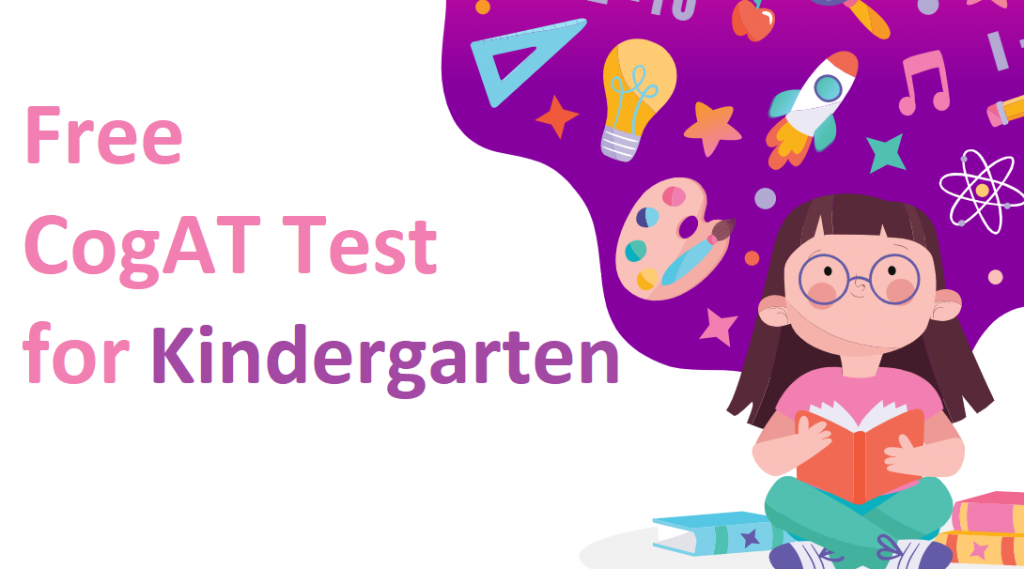 Introduce your child to a world of learning opportunities with the Gifted CogAT test prep app. Help your child reach optimal potential. Inspire them to practice from endless CogAT sample questions for Kindergarten to Grade 5. Let your child improve his/her CogAT score for the gifted and talented program.
The Gifted CogAT test app offers free practice questions for three separate batteries – Quantitative, Verbal, and Nonverbal. In this post, we have provided 10 free CogAT sample questions from the non-verbal section of the kindergarten. Assess your child's preparation and help them enhance his/her CogAT score.
For more such CogAT practice questions, click here.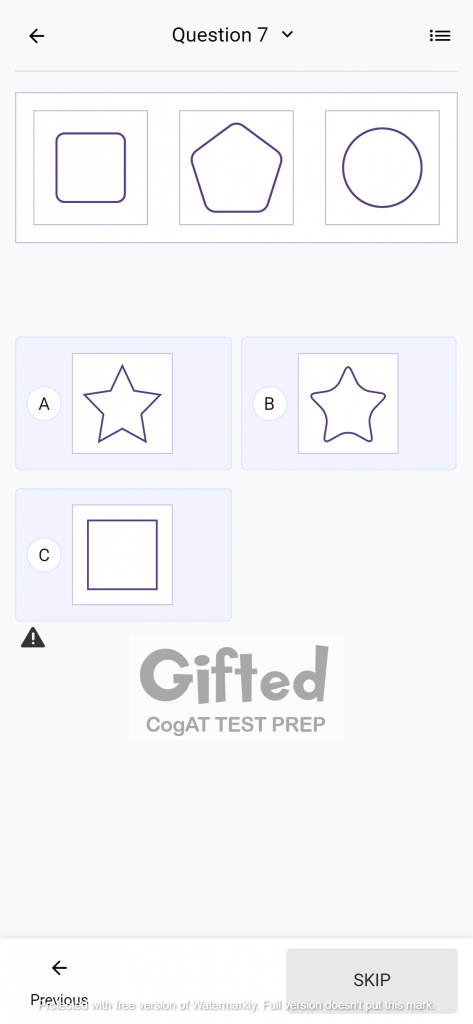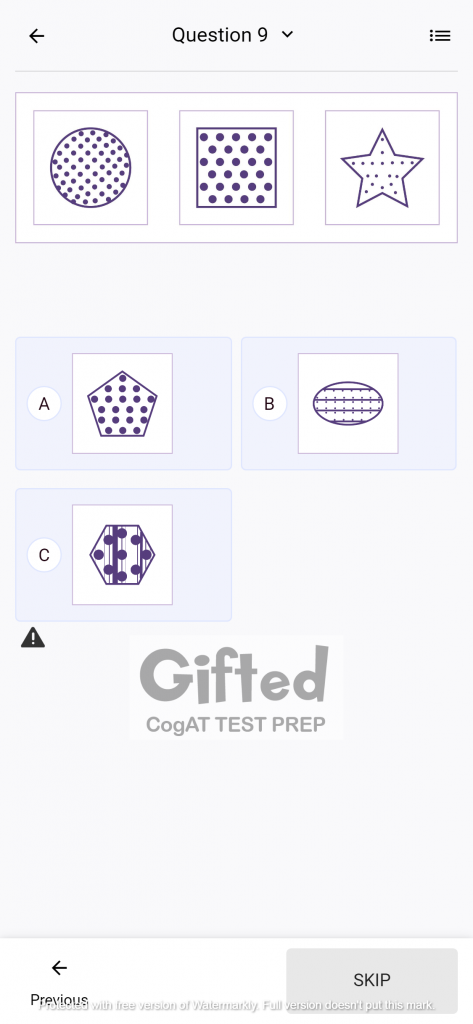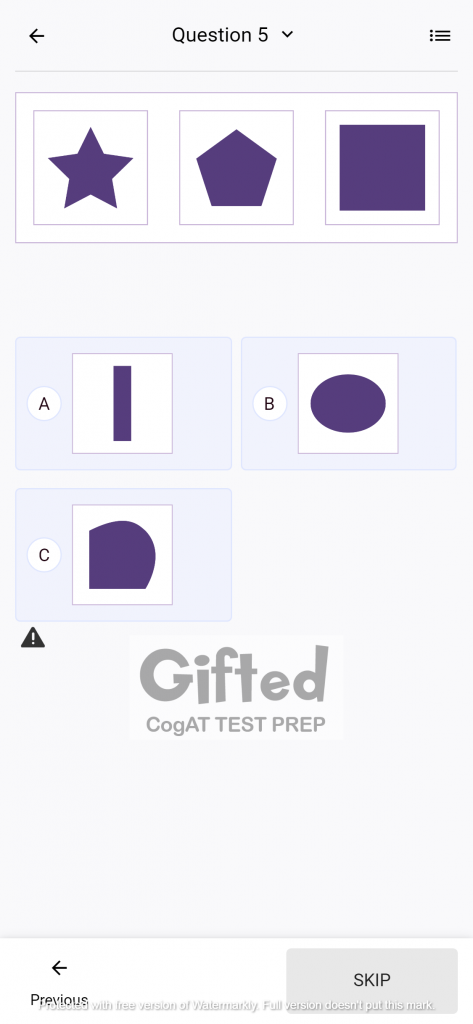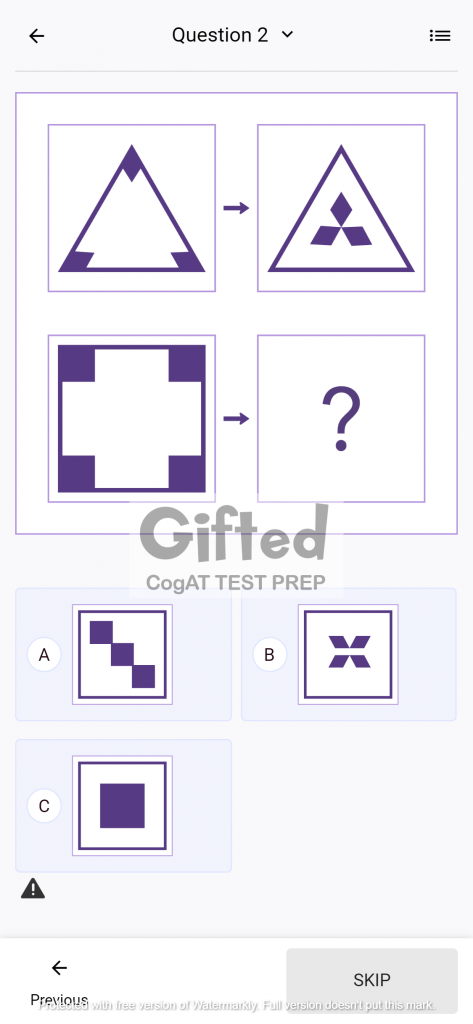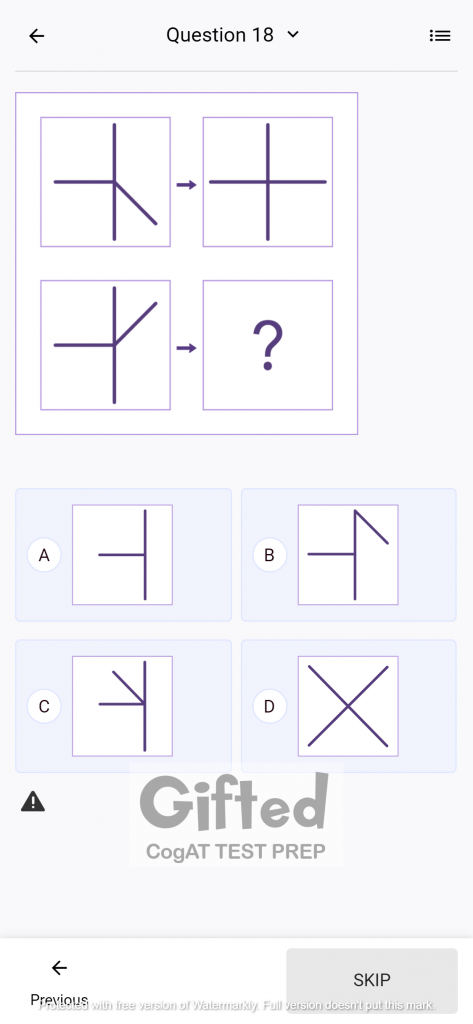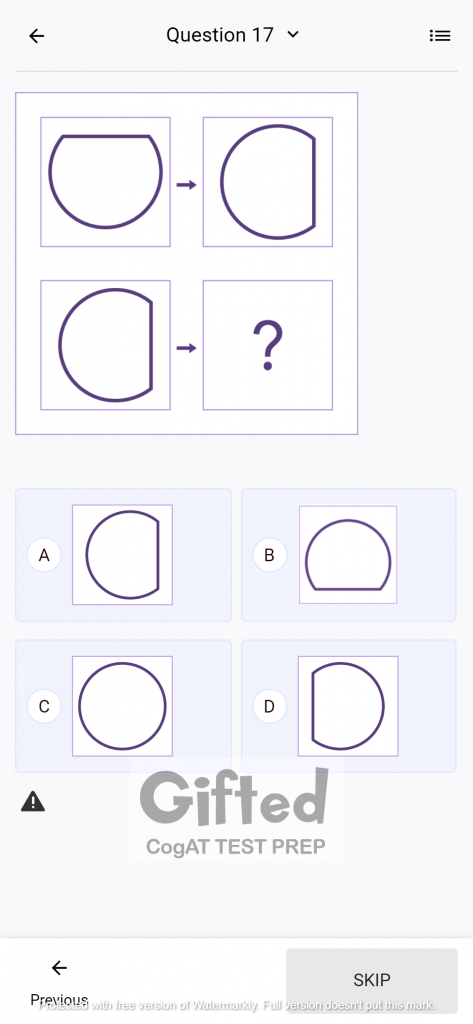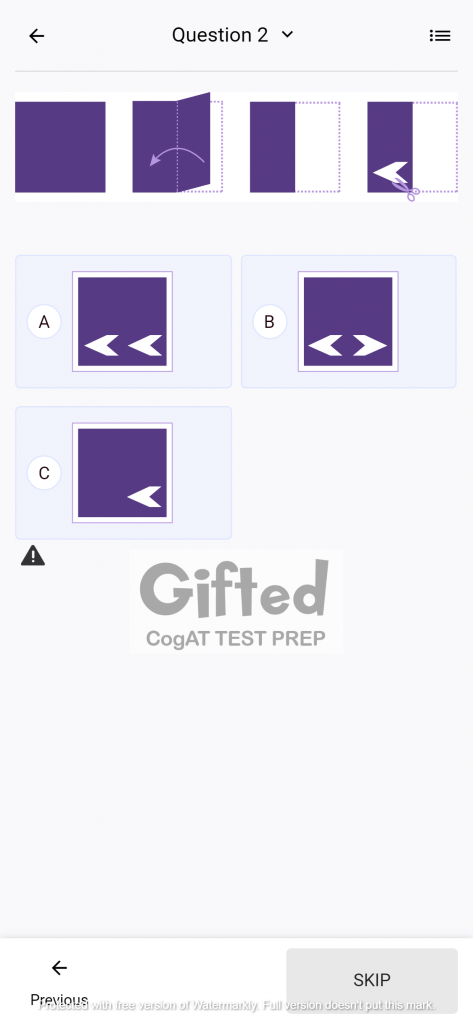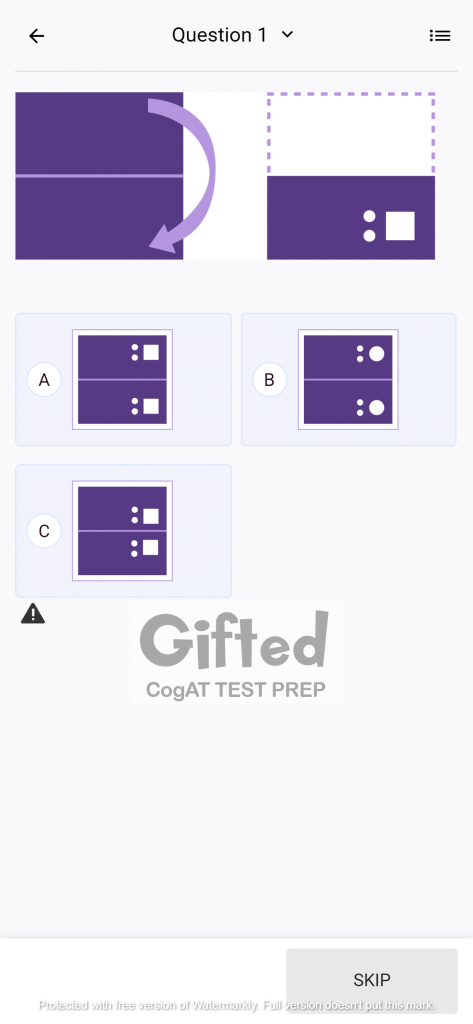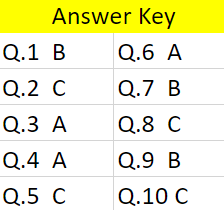 For more detailed explanations, click here.
The Gifted CogAT test prep has compiled a question bank of more than 5500+ CogAT questions. You can keep an eye on your child's progress on how the scores have been as time passes and as your child solves more CogAT practice tests. Practice from all three batteries to gain an insight into your child's strengths and weaknesses. Focus on the weak areas and strengthen them. Start practicing with the Gifted CogAT test prep app and prepare your child for success.